 策展理念
Art is what makes life more interesting than art.
Robert Filliou
Text/Chun-Yi CHANG
As an old labourer full of wrinkles on his front, Doubting Thomas recklessly probes the index finger into the ribs of Jesus. Following the "daily" gesture represented by Michelangelo Caravaggio, we are bound to see Johannes Vermeer's woman pouring milk under the sunlight, Gustave Courbet's stone stackers, Jean-Francois Millet's cleaners, and even Edouard Manet's bunch of asparagus. We might even recall in early 15th century Jan van Eyck, who insists on portraying in the real world everyday life on the corner. Artistic practices have evolved under various trends, such as naturalism, realism, Dada, Neo-Dada, pop art, assemblage art, new realism, Fluxus, happening art, arte povera and so on. If the course of evolution has step by step turned from the sacred temple of perfectness into "the daily", then where would contemporary art in "the daily" go ? Does "the daily" still belong to one of the creative resources stimulating artistic practices? If in "the daily" we are familiar with exists always some aporia which keeps us from gazing upon life itself, could a shuttle between art and daily life render us more insightful of life?
Baptised as Daily+, the 2nd Greater Taipei Biennial of Contemporary Art unites 35 artists from France, USA, Austria, Luxembourg, Japan and Taiwan. Engaged firstly in the biennial, the Taiwanese novelist Yi-Chin LO writes along the exhibition venues, in particular Northern Campus and Nine Single Rooms Art Space, and transforms the spaces full of winding alleys as interwoven reminiscences into Wall Climber, which mixes residual images of daily life with segmented work on what had happened here. The novel is the first invited work that lifts the curtain of the biennial. Taking the novel and exhibition spaces as reference of inspiration, the invited artists develop as a card game their projects in multiple direction, and the developing projects later become as well a reference to each other, through which the invisible relationship of linkage is thus gradually drawn out. Therefore, the novel based on the exhibition sites and the artworks referring to the novel--both create intertextually between artwork, text and site a sort of multi-level dialogue from which is generated a significance network of inter-reference, similar to a parchment-like invisible text, full of layers of overlapping and accumulated traces.
Derived from the daily life, the daily+ is neither translation nor representation of the daily; it is not a clean break from the daily routine either. Rather, it signifies that in the different slices of reality stands a subject of art creation who, by means of various art practices, deconstructs and reconstructs the daily in order to return to it anew. Out of the very returning can a subject reveal the originality of the daily. In other words, keeping a distance from the daily life, a subject is thus able to discover in the relationship of dependency some points of reference, of substantiality and of transcendence, and to further transform the daily into infinitive resources for creation. As a folding mark cut slightly on the inner of the daily, the daily+ diverges the dimension of the daily to the unknown, to a place seemingly close yet out of reach, and endows the daily with a future never expected. Thus, we hope to unfold a multi-dialogue between art and daily life, and at the meantime, through a series of forums and workshops, to reveal progressively the "daily of artist", and finally to invite spectators to stroll in a wrinkled space of imagination and thought so as to observe each layer of daily life, diverted, metamorphosed, or transformed. The more the daily becomes the daily+, the more the daily+ becomes the daily.
Curator-Artist: CHANG Chun-Yi
CHANG Chun-Yi is a graduate from the Institute of Art and Science, Pantheon-Sorbonne University (Paris 1) and has a doctor's degree in plastic arts. In addition, she is a graduate from the Rouen Art Institute with a master's degree in plastic arts creation. Chang has been awarded scholarships from Germany (i.e., Gerda Henkel Stiftung) and France (i.e., la fondation prospective et innovation) and conducted postdoctoral research at the School of World Studies (le Collège d'études mondiales, FMSH ). She studied under the tutelage of François Jullien, a renowned French contemporary thinker, and specialized in performing contemporary art practice-related research. During her time in France, her works were exhibited at galleries, art museums, and art centers in France and New York. Moreover, she received subsidies from the Council for Cultural Affairs and the Ministry of Culture for international artist-in-residence programs; she subsequently entered the artist-in-residence programs offered by the International Studio & Curatorial Program (ISCP; located in New York) and the 18th Street Arts Center (located in Los Angeles). She currently works as a part-time assistant professor at the Department of Fine Arts, National Taiwan University of Arts (NTUA) and is the department head of the Collection and Research Department, NTUA Art Museum.
Personal website: www.chunyichang.com
最新消息
About the exhibition venues of the GTB, besides the sort of white box space in Our Museum, there are two relatively special exhibition venues, Northern Campus and Nine Single Rooms Art Space, where the bungalow-style buildings used to be the household do
藝術家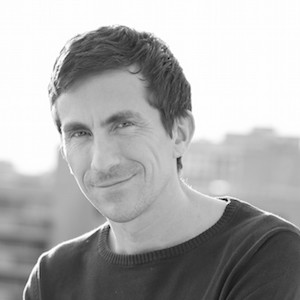 Charles CARCOPINO
Independent curator and videographer, the artist was the founder and director of the Studio at the "Maison des Arts et de la Culture in Créteil" from 2000 to 2015. He creates visuals and interactive scenography installations and is also curator for the international Exit Festival held at the Maison des Arts de Créteil and the VIA festival.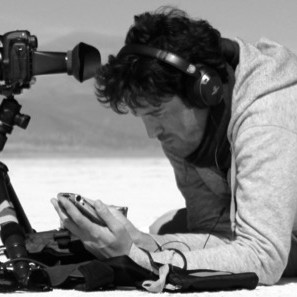 Pierre-Laurent CASSIÈRE
Various fields such as media archaeology, architecture, physics, musicology or physiology influence his work, which focuses primarily on perceptive experiences related to motion. His audio-visual systems often deal with the limits of the senses. The artist uses fragile and informal elements to create situations of attention to live events, which explore the poetical and contemplative potential of randomness and indeterminacy.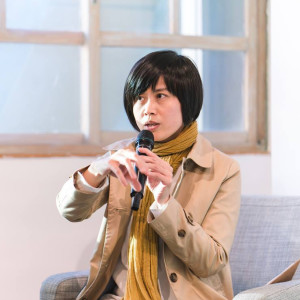 Chun-Yi CHANG
Artist/Curator. The recent creation focuses on how to represent the forever lost objects between "game/event" so as to bring out the persistent eternity in this ever changing world. Ph. D in Arts and Sciences of Art, Université Paris 1 Panthéon-Sorbonne and master in plastic expression, École Regionale des Beaux-Arts de Rouen. Awarded scholarships from Gerda Henkel Stiftung (Germany) and la Fondation Prospective et Innovation (France), CHANG conducted a postdoctoral research at the School of World Studies (FMSH) under the tutelage of the French thinker François Jullien.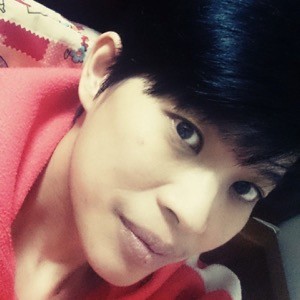 Man-Nung CHOU
Author, playwright and director/actress. Her plays were performed in Festival d'Avignon OFF twice and has since been invited to perform in Europe for many times. Man-Nung CHOU concerns herself with the issues of body, aesthetic and politics in the fields of theatre, image and technological art. In recent years, she has worked in the field of interdisciplinary , with dance, visual arts and technological arts.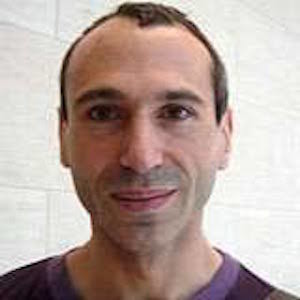 Claude CLOSKY
Laureate of the Prize of Marcel Duchamp in 2005, and one of the leading figures of contemporary art in France over the past twenty years. Based on a keen observation of the media and social communication, his works resort to different art forms, such as painting, internet, sculpture, photograph, video, collage and writing, in attempt to exhaust the major models of representation.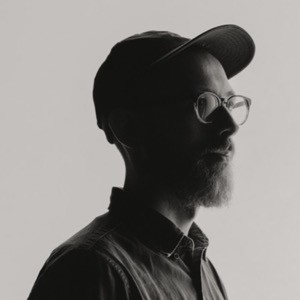 Jeff DESOM
Awarded 2012 prix Ars Electronia, Jeff DESOM is a writer, film director and visual effects artist. Combining live-action, found footage and digital effects, his work has been selected and awarded at a number of festivals around the world.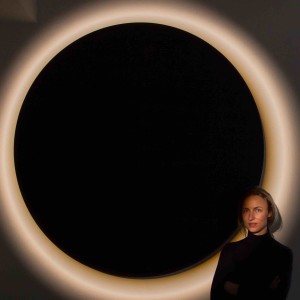 Félicie d'ESTIENNE d'ORVES
The work of Félicie d'ESTIENNE d'ORVES combines light, sculpture and new technologies. Her research focuses on vision, its processes and conditioning. Her immersive installations use a phenomenological approach to reality, they underscore the perception of time as a continuum. Since 2014, the artist's researches have focused on space in relation to astrophysics and on the study of the natural light cycles.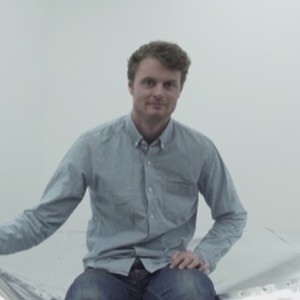 Dorian GAUDIN
His installations often include masterfully engineered machines that lack any explicit purpose, yet move spontaneously, animated from within. These autonomous and unpredictable works of art allow us to question the nature of objects and whether we can engage with machines as active users or are in fact passive viewers.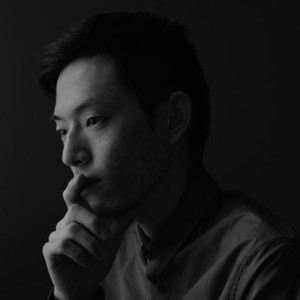 Youki HIRAKAWA
As a video artist, his works present the time dwells in places and matter through the method inspired by Archaeology, Geology and Alchemy. Most of his works are also based on a research about early moving image medias and its mechanical apparatus, thus his artistic approach is similar to Media Archaeology.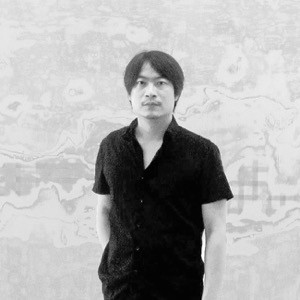 Chih-Sheng LAI
The artist presents his early work in disused structures around the periphery of Taipei, which often involved seemingly futile labor, combined with reference to the transformation of site or the reign of absolutism. Extending the tradition of selfreflexivity seen in conceptual art, his recent work responds to the contemporary art world's reliance on display systems of self-reference in an exploration of minute perceptions.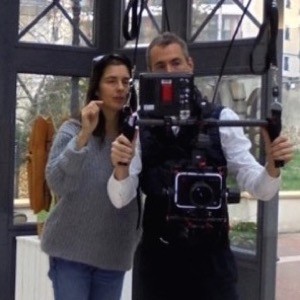 Emmanuelle LAINÉ & Benjamin VALENZA
Often assimilated in the surroundings, Emmanuelle LAINE's work is based on the specificity of each exhibition context as well as visual language of daily object in attempt to emphasize the unexpected moment of the object formation. Benjamin VALENZA is one of the founding members of 1m3 situated in Lausanne as well as executive producer for Labor Zero Labor. He is also professor of sculpture at EBABX Bordeaux.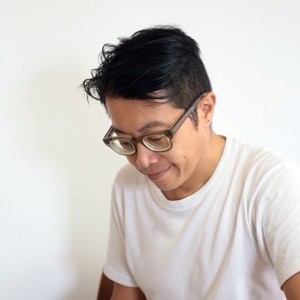 Ho-Jang LIU
His photographic works and projects concern more than image making or technology quality. His peculiar artistic practice often reflects the social context and politics behind the surface―may it be an object, a place, or a community, his works shed light on their individualities and differences. By appropriating the relation between the visible and the invisible, he provides an authentic narrative to the social functions and sensibility of art to transform the values of human network into forces that sustain art in its becoming.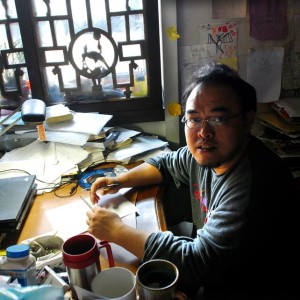 Yi-Chin LO
LO is an important contemporary novelist in Taiwan and has been awarded numerous prizes, including Dream of the Red Chamber Award: World's Distinguished Novel in Chinese, Grand Award of United Daily News, Taiwan Literature Award, Literature Award of China Times, Short Story Award, Literature Award of United Daily News: Best Young Writer, and Taipei Literature Award and so on. Versatile author of several epic and short novels, he is viewed as one of the best contemporary writers in terms of quality and quantity.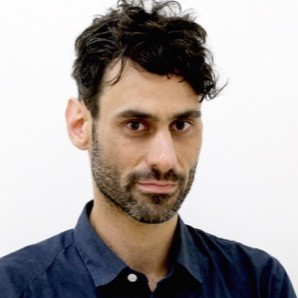 Bernd OPPL
His works focus on the form, surface and architectural design of spaces that aim to retreat into invisibility, as they transport their inhabitants somewhere else. The dioramas he built create a space between reality and imagination and provoked a simulation of daily situation that confuses our perceptions by ever-changing perspective.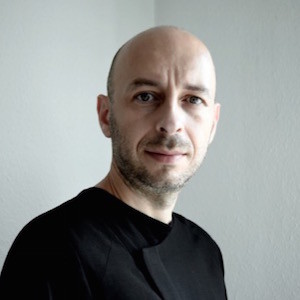 Olivier PASQUET
Olivier PASQUET is a sound, visual artist and music producer. Besides music and installations, he is also involved in performance pieces such as dance, theatre, opera. All has consequently a strong relation with architecture, architectural design and specific sites. Beyond a close interest for duality between art and science, he endeavors links throughout scientific and artistic researches.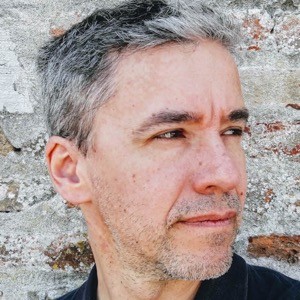 Julien PRÉVIEUX
Awarded with Prize of Marcel Duchamp in 2014, the artist was invited to the 10th Istanbul Biennial Istanbul and Lyon Biennial in 2015. His works touche various fields of medias and culture industry, through which the artist interrogates and reflects, with witty and critical consciousness, all sorts of strategies and phenomena in the world.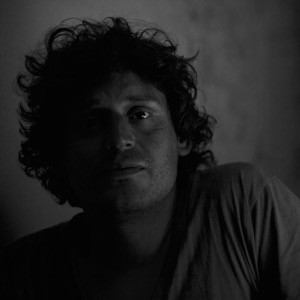 Stéphane THIDET
The artist likes to use natural elements to create his sculptures and installations and focuses particularly on the relation of art and space so as to bring to the spectators an alternative artistic visual art where stories and poetic reality dwell.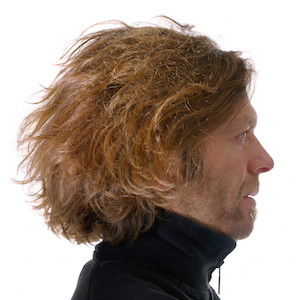 Nicolas TOURTE
The abundant structure of Nicolas TOURTE's work functions as a catalyst that invites the viewers to a poetic world, never completely detached from reality. The visual oxymorons of his work enchant us and make us capsize while questioning our fragile human condition.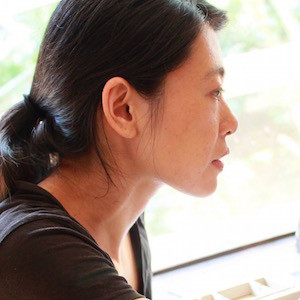 Wan-Shuen TSAI
Her creation is shared among mixed-media, installation, drawing, video and poetry. In parallel of her personal projects, she has been collaborating with the sound artist Yannick Dauby, whose joint works are showcased in Europe and Taiwan, in form of residency, exhibition, publication, video or small performance.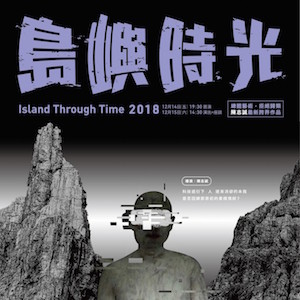 Island's Time Group
An interdisciplinary group of art and technology, composed of the various organisations, including the National Taiwan University of Arts (NTUA), Culture & Technology Counseling Promotion Team, Service Systems Technology Center of the Industrial Technology Research Institute, and HIWIN Technologies Corp.. The participating members are as following: Dr. Chih-Chen CHEN, Wen-Jean HSUEH, Chin-Li LIU, Lin-Han LAN, Jao-Hsun TSENG, Hsin-Tsai HUANG, I Hung LIN, Tien TAN, Wei-Po HSU, Jing-Zhong LUO, Yun Song CHU, Fu-Chieh CHANG, Chun-I LEE × ITIRSSTC: Tsang-Gang LIN, Hsiang-Lan SHIH, Chun-Ting LEE.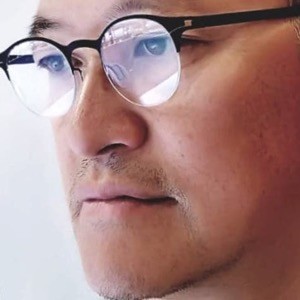 Kenneth HUO (Architectural group)
With 30 years of traveling in the USA, HUO has a passionate and sharp pen for life. His observation of architectural spaces reaches outward without limit. As a nomad in the field of architectural and dramatic life, Huo keeps a sensitive mind of architectural dialectic and treats architecture as a place where dwell peaceful living, emotion and thought.
工作團隊
Dr. Chih-Cheng CHEN
Chief Curator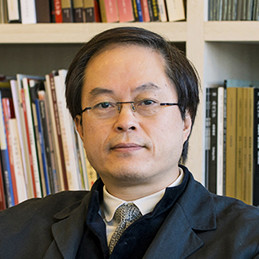 President of National Taiwan University of Arts; Chairman of National Collegiate Artcenter Association
Jing-Zhong LOU
Project Director/Exhibition Coordinator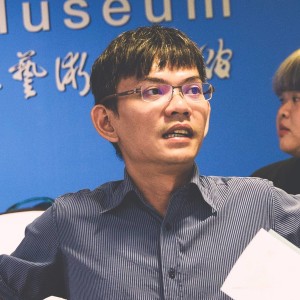 Joint Appointment Director and Section Leader of Education and Promotion, Our Museum
Adjunct Assistant Professor of Fine Arts Department, NTUA
Chun-Yi CHANG
Curator/Art Director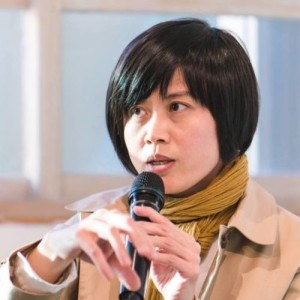 Leader of Collection and Research Section, Our Museum
Adjunct Assistant Professor of Fine Arts Department, NTUA
Charles CARCOPINO
Curator/Artist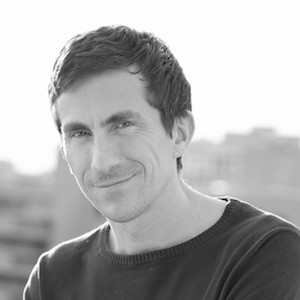 Yi-Chin LO
Curator/Artist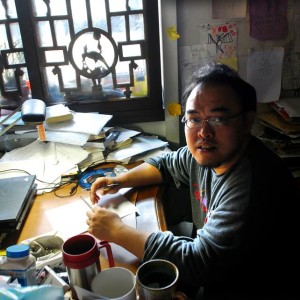 Architectural group
Curator/Artist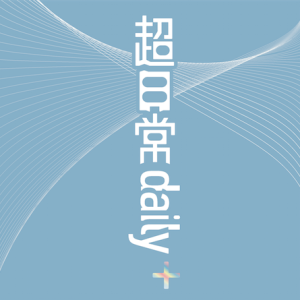 Jia-Ru LEE
Marketing, Media Public Relation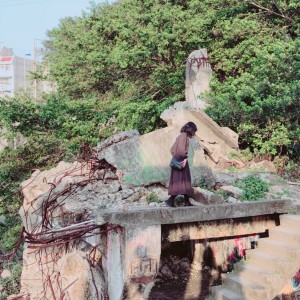 Project Manager of grand bookstore in chain, and in charge of department store marketing; now as independent marketing executive
Ya-Ting PO
Media Public Relation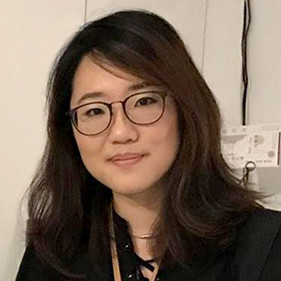 Administrative Officer of Education and Promotion Section, Our Museum; Adjunct Lecturer of Digital Multimedia Arts Department, Shih-Hsin University
Yi-Chen YANG
Guided Tours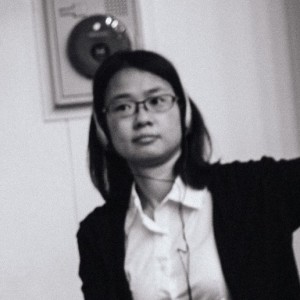 Administrative Specialist of Collection and Research Section, Our Museum
Yun-Ting CHANG
Organiser of Forums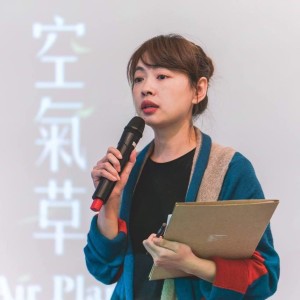 Assistant Professor of Fine Arts Department, NTUA
Chiamin LIU
Interpretive Planner and Editor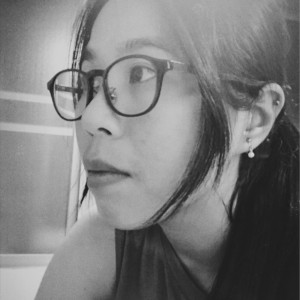 Proposal planner of the book of aesthetics; now as freelance writer
Boyea LAI
Graphic Designer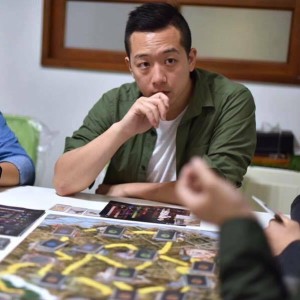 Graphic designer of grand bookstore in chain; now as project graphic designer
Sense-Info
Consultant on Internet Technical Resource and Marketing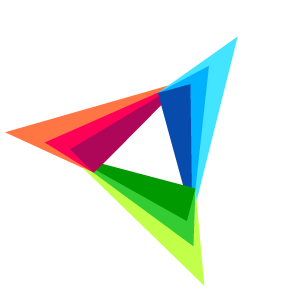 Network Information Service
Wei-Tsan LIU
photographer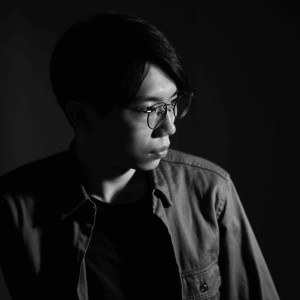 Sz-Yu LU
Exhibition Executive