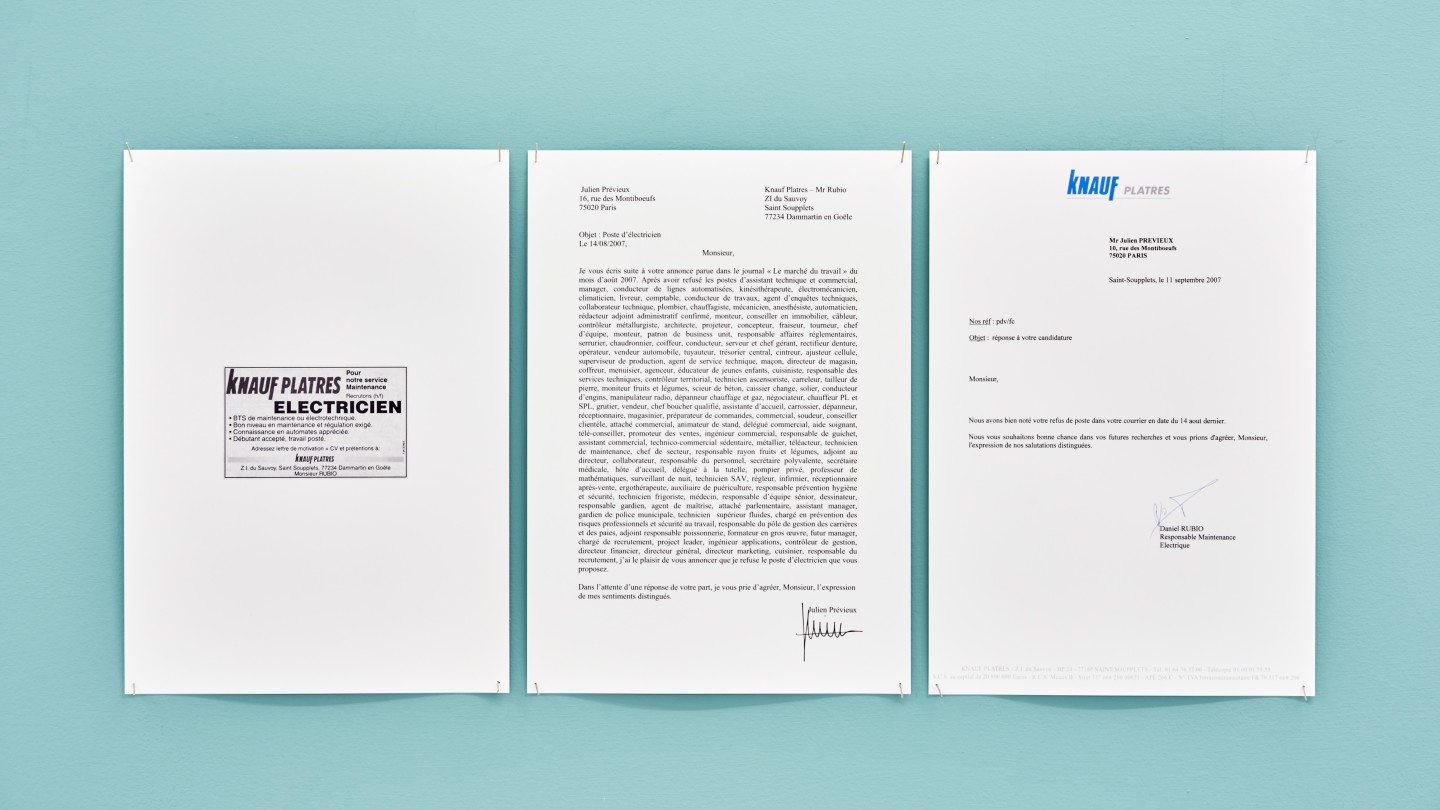 Letters of Non-motivation
2000-2007│A4 prints : job offer, Julien Prévieux's letter, response
During the execution of project, the artist/author assumes different roles in response to classified ads. The artist writes letters of non-motivation for turning down the job in question, in order to reveal the inherent absurdity of the entire recruitment system.
---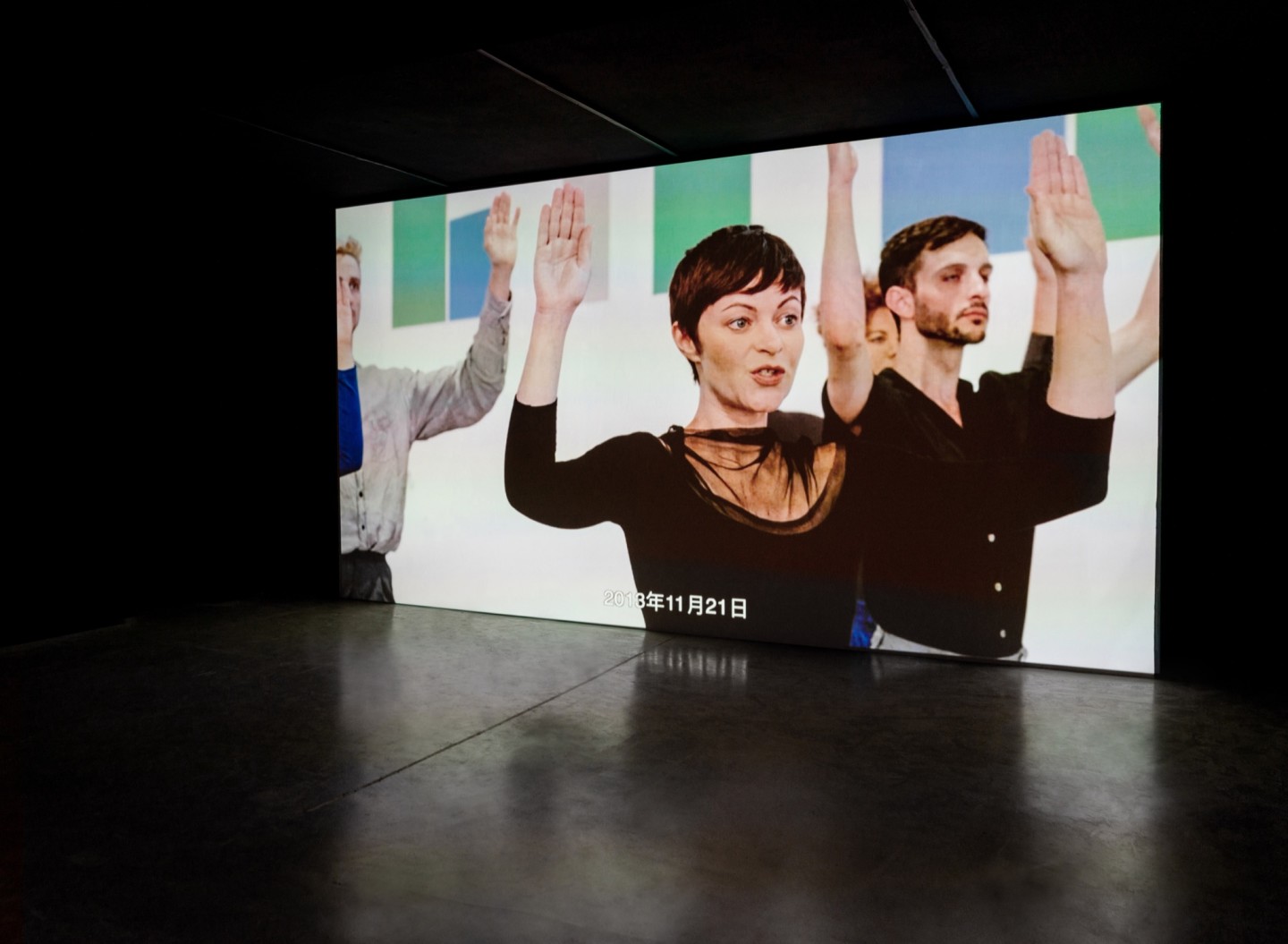 What Shall We Do Next? (Sequence #2)
2014│HD video, sound|16'47"
The artist uses as dance scores all kinds of diagrams of patented gestures of smartphone such as "slide-to-open". Six dancers perform such choreographic abstraction so as to liberate the patented gestures from the practical functions.
---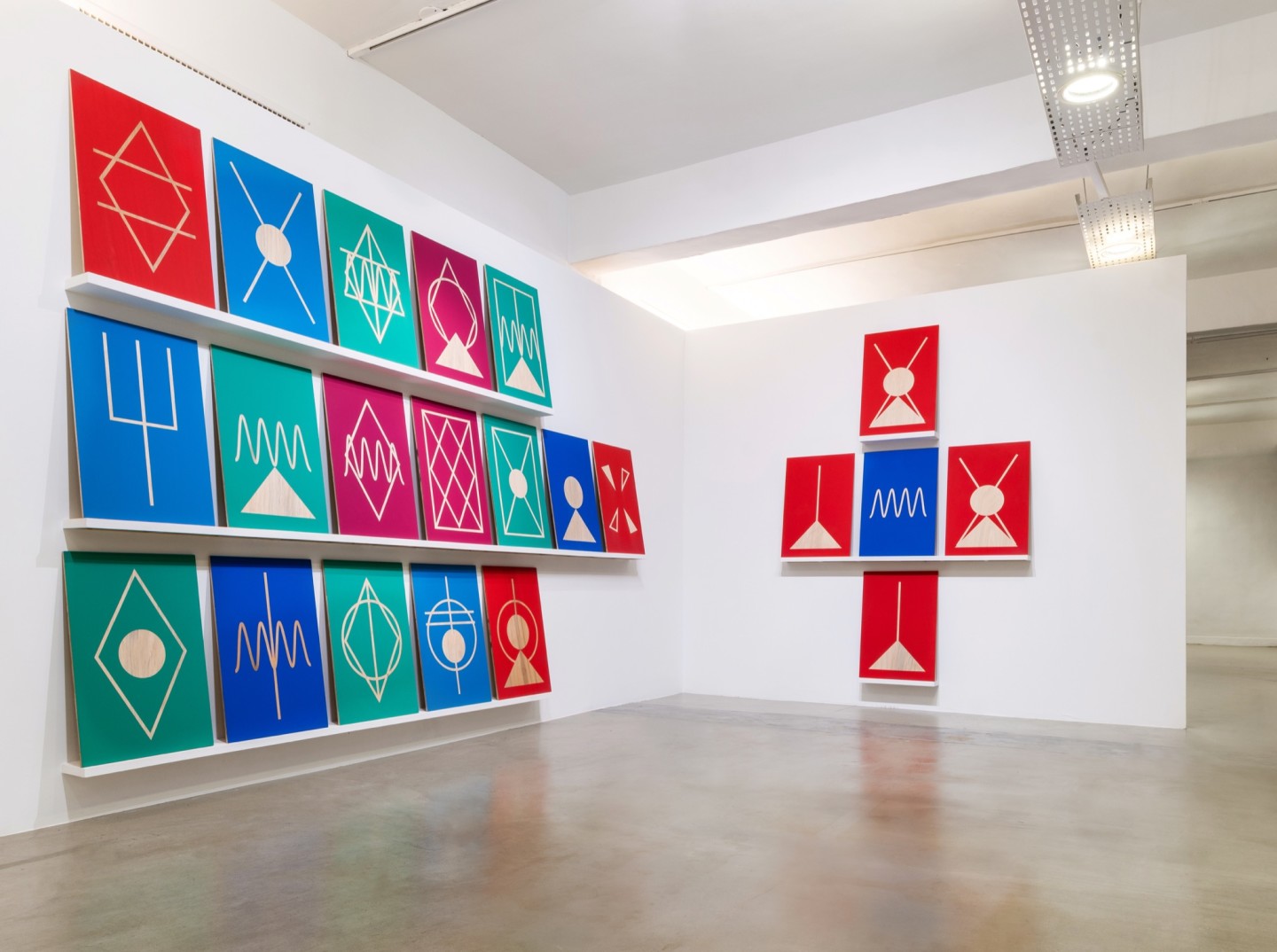 For Lana
2014│silkscreen on wood|60×40 cm for each panel
By the artificial language Yerkish invented for great apes' language learning, the female ape Lana is able to communicate with people for food. The artist has acquired the Yerkish and created the installation for a series of visual surrealistic poems.