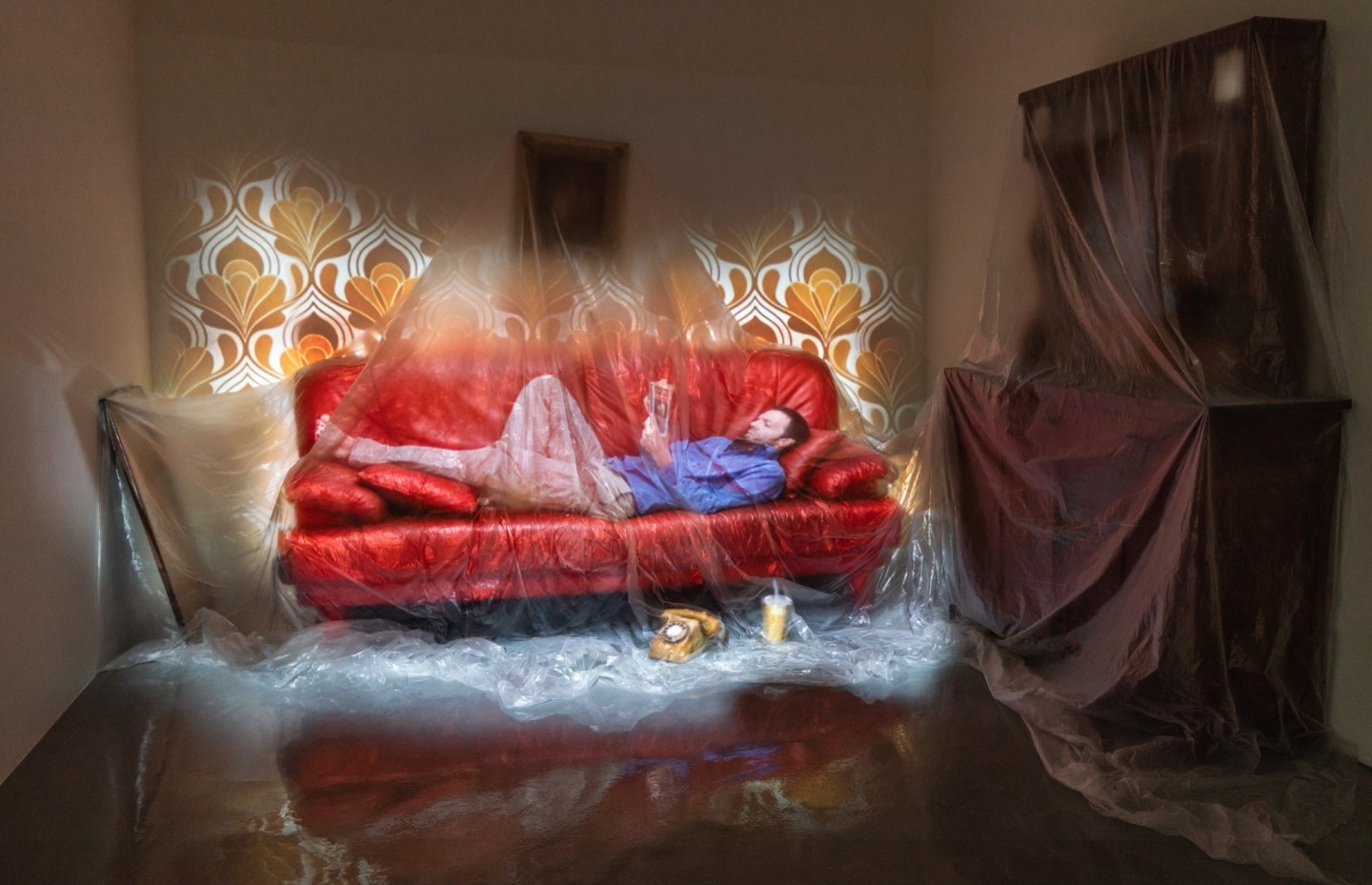 I Don't Know
2018│furniture, plastic veil, aerosol paint
With an airy, transparent matt plastic veil, the work combines real object and effect of projection and invites viewers to move between reality and fiction.
---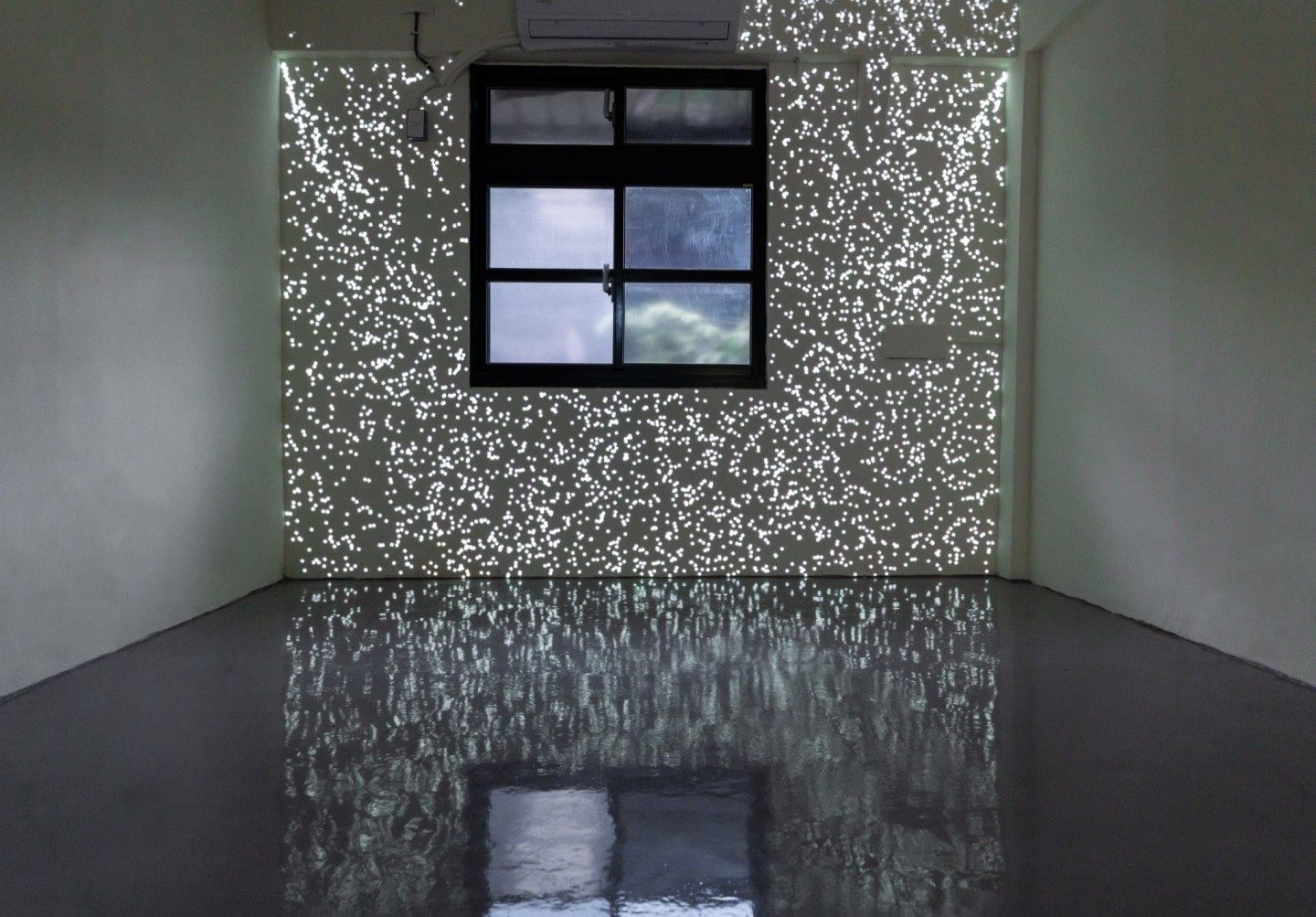 Song and Detachment
2018│projection, sound, dimension variable
The moving particles of light are projected inside the exhibition site and bouncing on the objects according to the logic of the structure.
---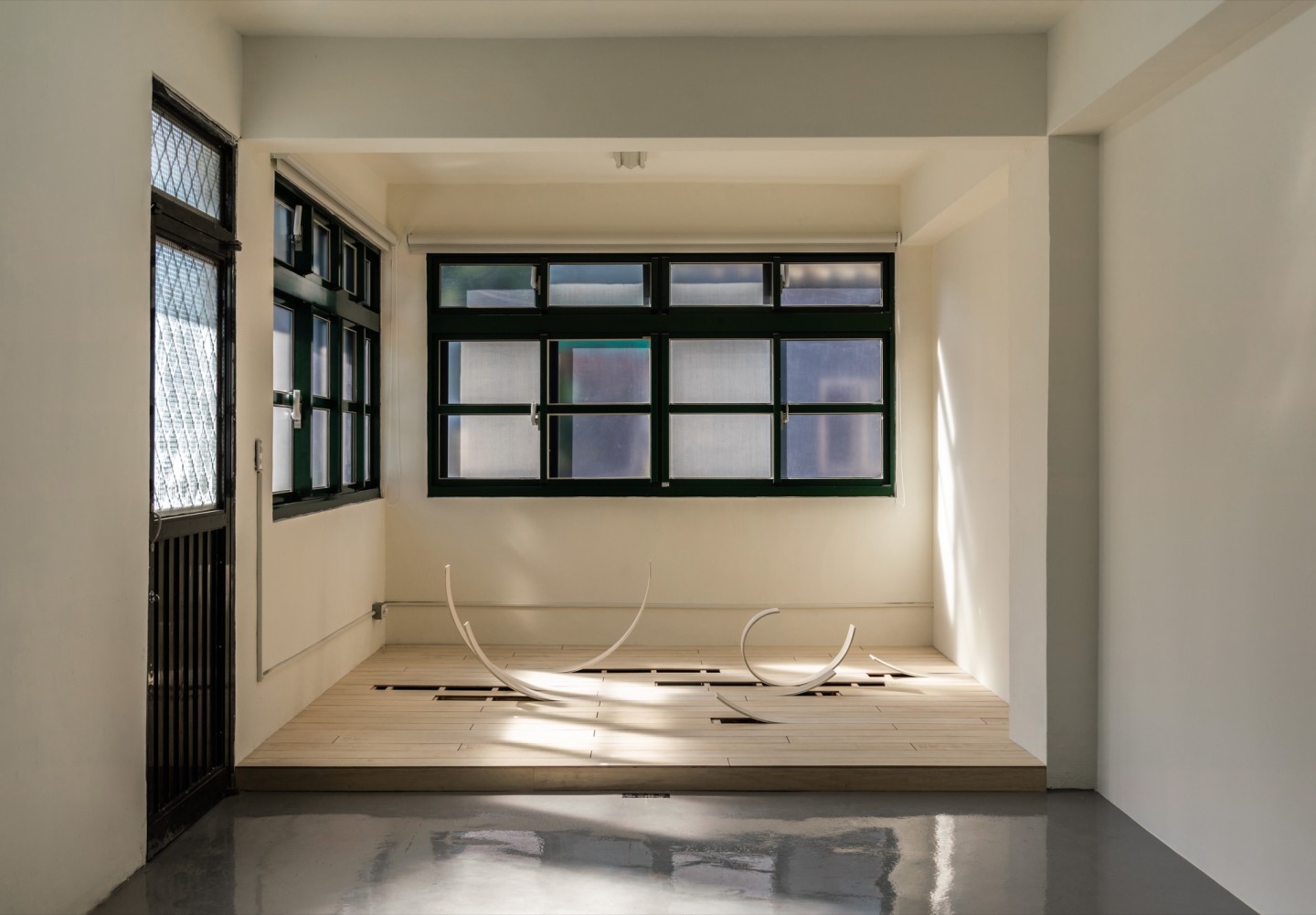 Tidal Wave
2018│wood, sound, dimension variable
The curved planks of the ground are similar to waves, and at each interstice and opening a sound referring to water can be heard.